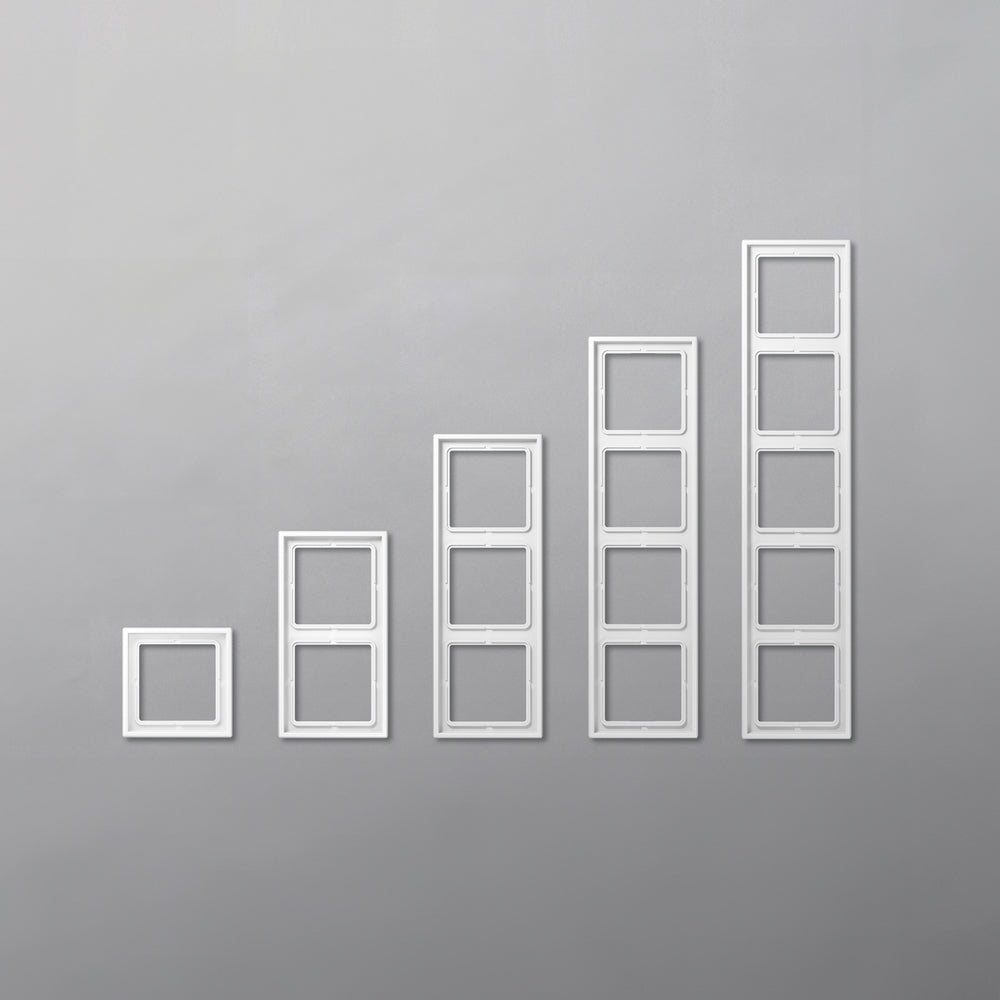 Our switch frames offer a wide array of choices, with options for both narrow and wide frames available in materials such as plastic, genuine metal, or glass. These frames are offered in a variety of colors and finishes, whether you prefer a matte or glossy look, ensuring timeless switches that complement any furnishing style.

Frame Sizes:
1-gang: 81mm x 81 mm
2-gang: 81mm x 152 mm
3-gang: 81mm x 223 mm
4-gang: 81mm x 294 mm
5-gang: 81mm x 365 mm

Installation Flexibility:
Our frames can be effortlessly installed both horizontally and vertically to accommodate your specific design preferences.