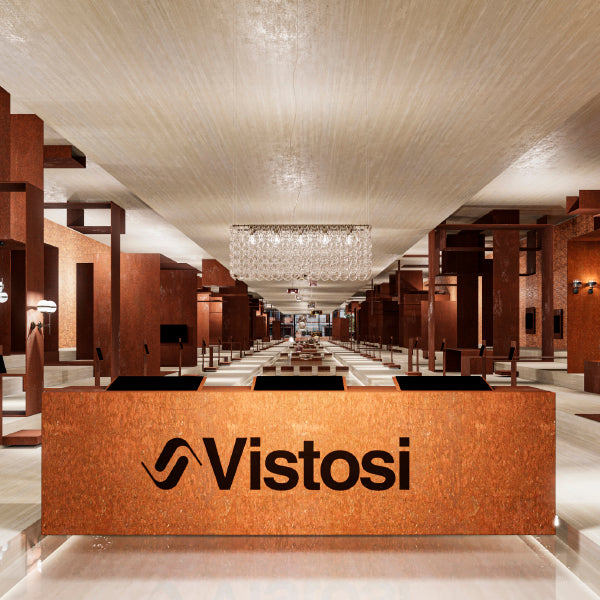 Our company
It is rare for a company to be able to tell the stages of such a long history.
In fact, we were born in the last millennium, almost six centuries ago in the cradle that gave birth to the most referenced glass masters in this now almost lost artisan art.
Vistosi today is a 2.0 craft industry with one of the largest owned glass mills in Europe, an in-house research and development department, an workshop, and a network of established and qualified local suppliers.
Definitely one of the few companies where the value chain is managed to guarantee constant product quality.

And since 1585, the year the company was founded, we have been doing our job every day with the same passion, the same desire to experiment and to grow further. After passing from father to son in 1989, the company became even more attentive to the design of its products, presenting highly successful collections that have won international awards such as the Gran Design Etico, Good Design, Red Dot, German Design Award, If Design, Archiproducts Design and perhaps the most important the ADI Compasso D'oro.